Bookshelf TV Stand - Convert Your Home into a Modern Interior
How to convert your home into a contemporary and modern interior?
The bookshelf TV stand is mainly used to display televisions. With the improvement of people's living standards, the corresponding emergence of electrical equipment matched with television has led to the development of TV cabinets from single to diversified use.
It is no longer a single use for placing TV, but a collection and display of products such as TV, set-top box, DVD, audio equipment, discs, etc. Give more consideration to the use of the display. A book holds a house of gold; a book holds a face as smooth as jade. The study is very important for a family for the increasingly young multi-function decoration needs.
Reading in the office, breaking, or even doing sports is not just about setting a desk and putting on a bookshelf. For example, a bookshelf tv stand can serve a different function anywhere in your home. Go beyond your imagination, from being a display shelf to a TV stand! Be an innovator in your home! Impress your families and friends with this unique and innovative shelf.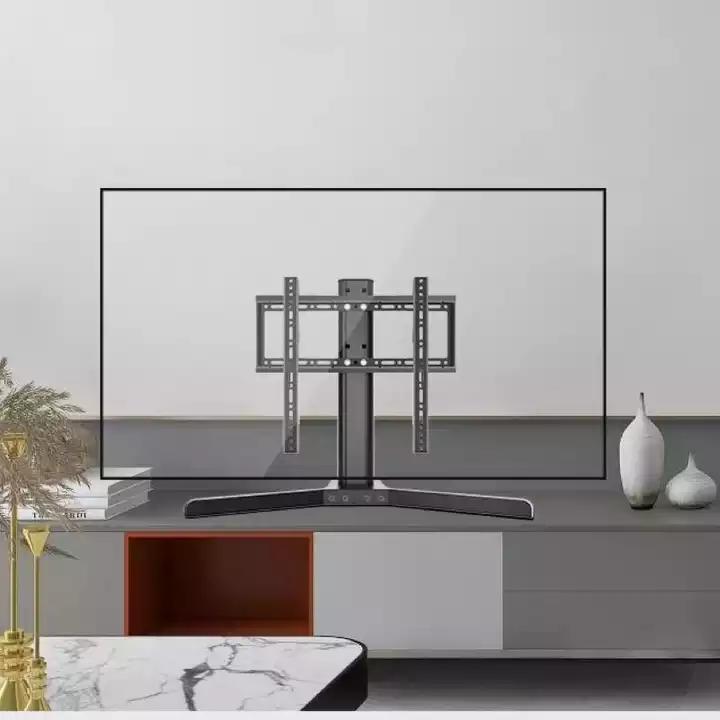 What is a bookshelf tv stand?
A bookshelf tv stand combines contemporary and multi-functional design, which we can use to make a corner tv stand, floating tv stand, fireplace tv stand, and so on. Combine with L shaped shelf to make a tv stand or a display shelf. With more than one shelf, you can create more than 12 kinds of combinations.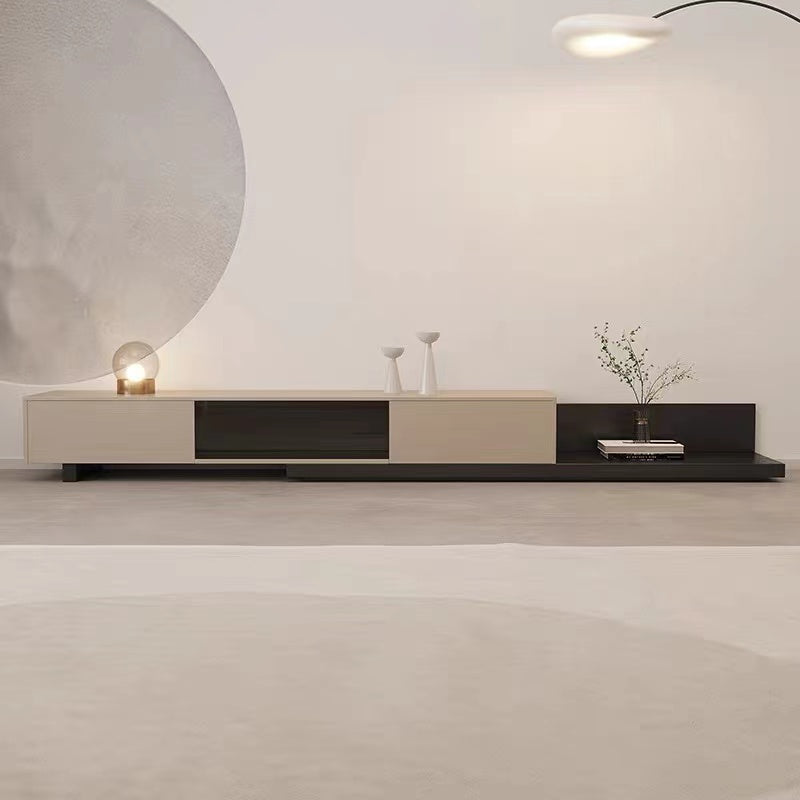 How does the bookshelf tv stand to divide its functions, and what types are there?
First of all, from the product appearance analysis, different homes have different product requirements and local areas, so the size of the bookshelf tv stand is also different, which is intuitively the most different point, such as a small tv stand or tall tv stand.
With people's re-understanding of home decoration, tv stands have a new function and decoration. As a piece of necessary household furniture, the height and size of the bookshelf tv stand must be paid attention to when designing or buying, and many people ignore the height and size of it.
 Why can't we ignore the height and size of the bookshelf tv stands?
In modern life, whether in the depths of urban families in modern cities, or people living in rural areas, there is such a problem when buying TV stands, ignoring the height and size of tv stands.
Not paying attention to the appearance of the atmosphere and fashion is pursuing simple, affordable prices while ignoring the most important point, the height, and size of the bookshelf tv stand. Perhaps many people will find that their neck will ache when watching TV. This ignores the height and size.
If it lasts long, it will seriously harm their health, cause cervical spondylosis, and so on. Especially for children, because the child's body is not yet fully developed, it is still in the growth stage, the bones are not stereotyped, and the neck is sore for a long time, which will lead to their unformed cervical vertebra deformity, which is not conducive to their healthy growth.
In addition, the 55-inch tv stand or 65-inch TV stand is most commonly used in ordinary families. If conditions permit, we will also use a 75-inch TV stand, and the effect looks good, with large storage space.
The second point is to divide the bookshelf tv stand according to some special functions, such as storage space or tv stand fireplace.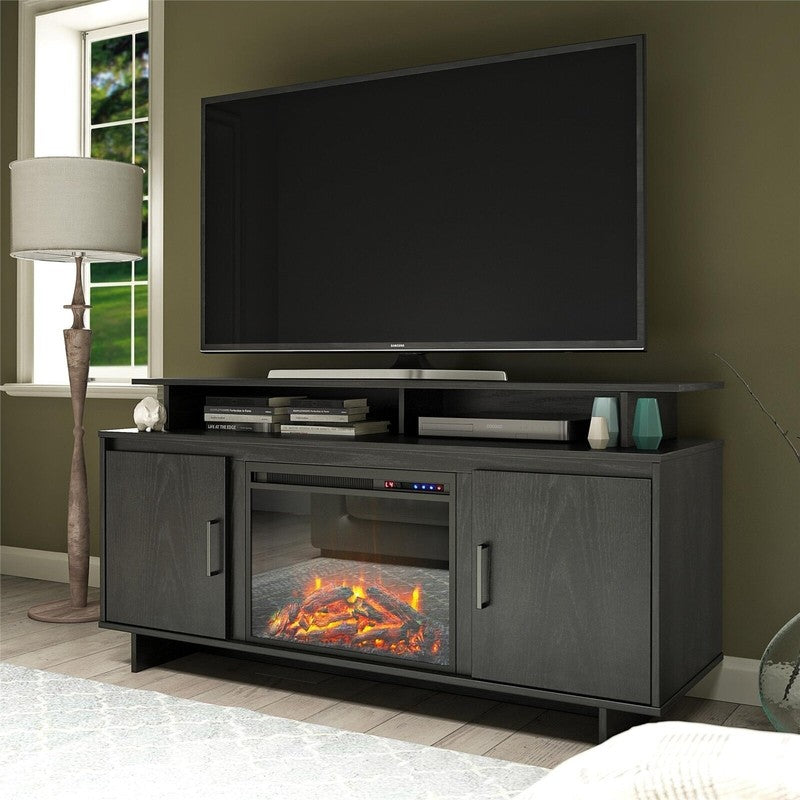 TV Stand with mount
It is a standard bolt mode installation on the back of the TV with three height adjustments to facilitate viewers to adapt to various flat screen sizes and optimal viewing angles. Satellite receivers and game consoles provide strong and stable support.
The bottom pad protects the desktop from scratches, that is, convenience, and the cable management system hides messy cables to make entertainment units look modern, neat, and organized.
Screw the clamp and end cover to connect your TV and VESA bracket to the crossbar securely. The package includes a detailed instruction manual and accessory hardware for installing most televisions for easy operation.
TV Stand with Storage
As one of the modern furniture facilities, as the name implies, the bookshelf tv stand is used to put things, so storage is one of the characteristics that must be said, and no one wants to put a huge but useless piece of furniture to take up space.
The combination of impressive functional furniture makes this elegant flat screen TV entertainment stand to look great in the living room. Countless shelves, cabinets, and drawers allow you to store your gadgets and audio-visual equipment. Sounds like a good idea. Modern, elegant TV bracket with extra storage space at the bottom. 
White TV creates an amazing modern whole, and even the most demanding guests can easily impress people. With the bookshelf tv stand in this corner, you can save space in the living room and make it more practical.
The bracket is made of dark wood, the base is flat, the top is smooth, and there are 2 side cabinets, 3 open shelves, and holes for cable management. Add style and function to your living room and provide a beautiful base for your TV.
Whether you have a tube or flat screen TV, there are brackets of all shapes and sizes to choose from. Skip the drilling process and try a bracket with built-in accessories. A high-quality foundation for television and other home theater and broadcasting equipment.
This piece of furniture has two shelves and a drawer for additional storage options. The arched details on the door fit perfectly with the modern living room. This piece of furniture is a very strong and practical TV stand. Its durable framework includes open shelves for DVD players and other devices.
It also has two spacious storage drawers for CDs, DVDs, and other items. An excellent piece of furniture for modern and modern TV rooms. Decorated with sturdy wood and dark cherry colors, the structure provides a sloping design that allows you to lean against the wall to maintain stability easily. Includes 11 open shelves, 2 open compartments, and 1 cabinet with 1 shelf and 2 sliding doors.
TV Stand with Fireplace
A bookshelf tv stand with a fireplace is a good thing to add two people to your home: enjoy watching your favorite TV shows and movies during the winter months because you will feel warm.
This is a classic work made of engineering wood with a crown at the top. It is equipped with two glass cabinets that hold a total of four adjustable internal shelves. The fireplace protrudes outside the apartment in the form of a three-sided glass display.
This stylish TV stand with an electric fireplace is made of artificial wood (ivory or black oak) and can hold televisions up to 74 inches. The design combines two covered cabinets, four internal shelves, and two external compartments. Its heating capacity is as high as 400 square feet.
This wooden TV rack with a fireplace has a sliding barn door design, adding a lovely rustic feel to any cabin living room. The fireplace has a heating capacity of 400 square feet and can be hidden behind a push-pull barn door.
If you don't like modern TV stand with fireplace ideas and prefer something traditional, you will love this unit. It is functional and elegant and perfectly suits all types of spaces and decor.
Note that the finish is easy to scratch. This unit requires adult assembly and should be easy to figure out with the help of another person. This manufactured wood TV unit has an open-concept design and comes partially assembled. It includes adjustable open shelving and a soundbar, providing a maximum of seven storage nooks.
Unlike most TV brackets and combinations, this fireplace is on the right. The storeroom of this wooden unit consists of three open shelves and a drawer on the left. It comes in three colors and takes two adults to assemble.
How should the bookshelf tv stand be maintained?
The interior of the bookshelf tv stand or the back of it is easy to produce dead corners and accumulates dust. Therefore, you should be diligent in cleaning and wipe with a clean rag when cleaning.
Diluted with olive oil and water and rubbed with a cloth to make the wooden TV  stand smooth and shiny. Switch door panels or drawers should not be too rude, especially glass TV cabinets. If used improperly, it will cause unexpected harm.
How to choose the right bookshelf tv stand?
Nowadays, minimalism prevails, and bookshelf tv stands also advocate the design concept of "simple but not simple" and modern design. The selection should not be blindly based on price and appearance but should be combined with room size, room decoration design style, the various size of your TV, and so on.
Of course, bookshelf tv stands should also reflect the personality and practicality of homeowners. If necessary, you can consider designing and making personalized TV stands.
First, cooperate with the living room style to buy TV stands. In a modern style living room, you can choose simple lines beautiful TV cabinet; in a classical style; in the living room decoration style, it is appropriate to choose a solid wood TV cabinet, more high-grade; in a pastoral decoration style living room, you can choose TV cabinets with earthy flavor or color jump.
In short, the overall style of the living room and TV cabinet should be coordinated well so that the TV cabinet can enhance the style and level of the living room. Second, choose a bookshelf tv stand of the right size. We have to measure it before we buy it. The length and width of the TV wall and the length, width, and height of the TV set can prevent the phenomenon that the TV cabinet is not suitable after buying.
The line of sight in which we watch the TV is below the horizon when we sit down, so we should pay attention to the height of the TV, preferably forty centimeters above the ground. Of course, space should also be above the TV cabinet to facilitate our placement of items.
Third, TV stand materials, we all know that electrical appliances are to dissipate heat, so TV cabinet materials are better. The placement of lines is also a matter of attention for us to buy a bookshelf tv stand; everything to facilitate the placement of lines is a priority.
Of course, the function of the TV cabinet, can accept the items you need to place, shape and appearance are very important but convenient and practical are more suitable for us, if we can not use the TV cabinet, what is the point of the TV cabinet?
Last, we can choose a combination of TV stands and clapboards according to the type and quantity of items you need. Friends with more books at home can focus on creating a bookshelf wall so that the living room also has the role of storing books in the study.
In this way, it can not only save space but also highlight the cultural taste of the homeowner. If there are more handicrafts at home, you can consider building a display wall to display the small objects one by one and list them out, adding beauty and interest to the bookshelf tv stand while expressing the owners' interests and hobbies.
What is the role of bookshelf tv stands?
The display of many items in daily life will make the home feel scattered and cluttered, so a TV stand with a powerful storage function is particularly important. This TV cabinet generally has multiple drawers and multi-layer dividers, which can "ambush" countless sundries from home appliances to optical discs.
This seemingly simple TV cabinet can easily collect televisions, audio, DVDs, and books, playing a great role in space storage. The wide cabinet door obscures the scattered objects, leaving out other design details of the TV wall.
In the final analysis, the purchase of bookshelf tv stands needs to be comprehensively considered from the living room size, style, shape, own preferences, and other aspects to achieve the effect of overall consistency, harmony, beauty, matching, and make people living in them feel more comfortable. I hope everyone can choose the bookshelf tv stand they like.